Wholesale Fountain Equipment
Fountain Water Pumps - Supply from Manufacturer
Fountain water pumps definitely have a different water maintenance profile than pretty much any other water maintenance system. This is due to the fact that most fountain systems are not designed to support living organisms, whether plant or animal. As such, fountain water pumps are often able to eschew some of the additional protections placed on pumps and filters for other systems.
For instance, a fountain water pump may not require a sealed motor or other mechanical components. Generally, this is done to protect flora and fauna from oil leaching out into the water and poisoning the living creatures therein. That said, Danner Mfg understands that oil leaking into your fountain's water can still present long-term issues. For one, it will make adding living creatures to the fountain in the future much more difficult or much riskier.
That is why many of the Danner Mfg fountain water pumps feature a sealed motor case or a completely different pumping system, so you do not have to worry about any unsightly residue in the water or contaminants making the water unliving for an ecosystem in the future. On top of that, the Danner Mfg fountain water pumps come in a wide variety of styles for niche purposes.
Even better, most of the Danner Mfg fountain water pumps can actually be used for a wide range of purposes which is especially useful for customers that own a wide range of different properties or types of water maintenance systems. For instance, a company that owns a fountain in a commercial development may also own man-made ponds and other open system bodies of water. In this instance, even though fountains are not inherently designed to maintain living ecosystems, it is likely a better idea to make sure you can offer more complete options that not only pump water but also have the ability to filter it as well.
Thankfully, many of the same water pumps Danner Mfg makes for fountains can be used for ponds, and vice versa. Even better, we also offer a number of different combo systems--in case you have a water system that does not fit into any of the neat market categories. Just make sure the water pump provides any additional functionality, such as water filtration, if the setting calls for it. If you are interested in learning more about becoming an authorized dealer, contact us toll-free today to see what Danner Mfg can do for you.
Pondmaster Hy-Drive Water Pumps
ProLine Water Pumps w/ Protective Cages
ProLine Skimmer Pumps w/ Hy-Drive Technology
Pondmaster Hy-Drive Water Pumps
Pondmaster Eco FOUNTAINhead & pump Kits
Pondmaster Fountain-Mag Magnetic Drive Water Pumps
About Danner Manufacturing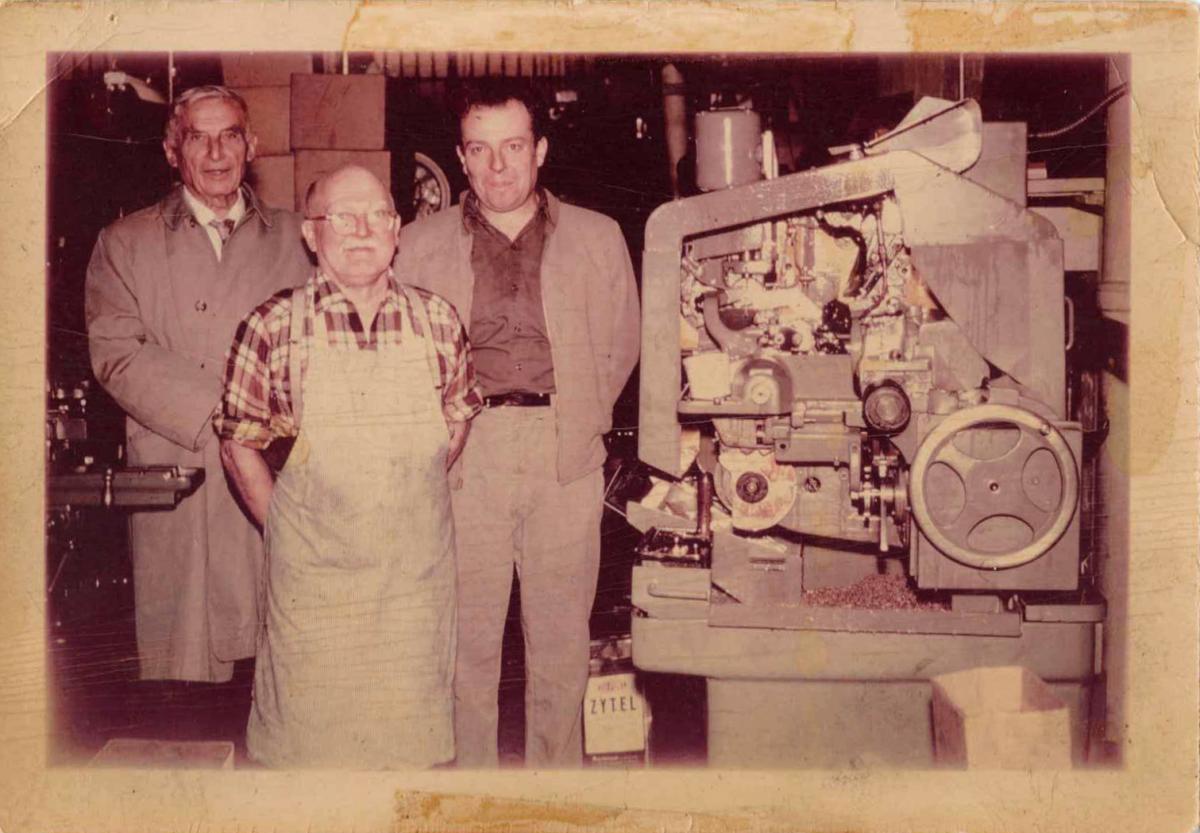 Danner Mfg is one of the oldest and most experienced manufacturers of aquatic water care and maintenance products in the US. From our humble beginnings in New York in 1934 to this very day, Danner Mfg is a family-owned business starting with our eponymous founder, Eugene G. Danner, and continuing to the present and beyond with our current CEO Rosemarie Danner.
Danner's founder perfectly embodied the philosophy of our company as well as the principles upon which this country was founded. Working in his spare time after a day's work at his full-time job as a factory supervisor, Eugene Danner personally solicited his company's products to the new department stores that sprouted up at the time.
Thanks to a growing popularity with hobby aquariums and other water-based decorative and recreational systems, Danner Mfg parlayed the goodwill it earned with its early products to enter the consumer water system maintenance more broadly and quickly became one of the most well-known, respected, and trusted brands in water system maintenance today.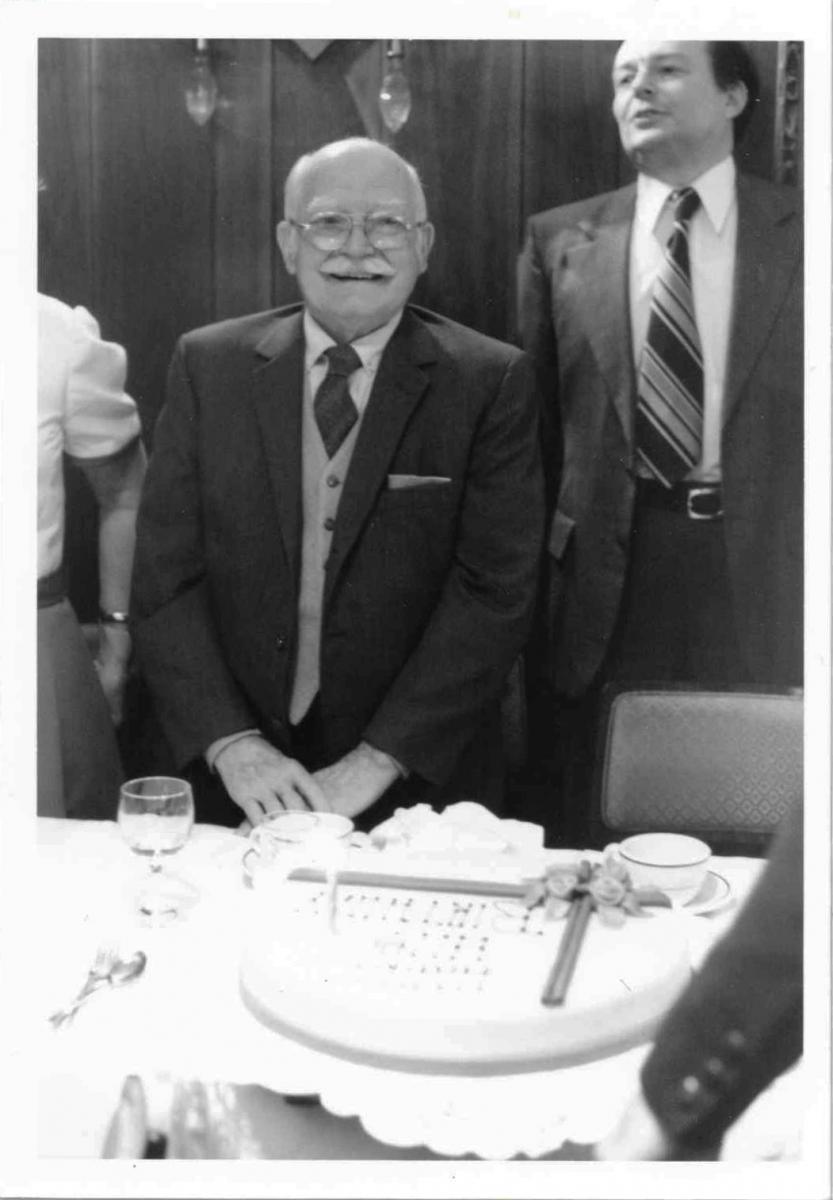 In fact, Danner Mfg covers pretty much every consumer-level water maintenance system as well as many commercial-grade product lines as well. Some of the more well-known brands falling under the Danner Mfg umbrella include Pondmaster, ProLine, Supreme, and Pool-Care. In fact, even within these larger brands, there are numerous sub-brands that offer either a more robust performance or a more specialized functionality. These sub-brands include the environmentally friendly Pondmaster Eco and the self-sustainable Supreme Hydro brand for hydroponic systems.
Of course, the Danner family has a long history within this market, with Eugene's son Michael setting up Danner's first manufacturing factory in Brooklyn, NY. Likewise, Michael's sister, Catherine Danner, has also played a pivotal role in the development and design of Danner products--many of which won awards inside the industry and out.
With Michael's daughter Rosemarie now at the helm and a family legacy of not only producing top-tier water maintenance products but also leading the industry in the way of innovation, Danner Mfg has a bright future ahead. If you would like to join the team with almost a century of experience and a firm foundation for the future, contact us today toll-free to find out more about how to become a dealer and what kind of products your customers might need.
Unless they are an experienced enthusiast, there is a good chance many of your customers will not know which products are the best for their purposes. The various water system maintenance niches and markets require idiosyncratic solutions to unique problems, and you need to turn to a company that not only offers the products demanded but also has deep knowledge of your consumer base. Understanding what products your customers actually want and which they actually need--and knowing the difference between the two--is one of the biggest challenges any business faces.
That is why Danner Mfg not only produces products for various markets but makes it a point to cover as many different market niches as well, because selling quality products only matters if those products cater to particular needs. Thankfully, when it comes to fountain maintenance, Danner Mfg not only understands what the customer needs, due to Danner's experience, they also see what the customer might need that they do not yet have.
Within our products meant for fountains, we offer primarily pumps that come from our Pondmaster and ProLine models. This means that the Danner Mfg products within these lineups are more than capable of serving double duty for different purposes or settings. This also means that your customers can potentially kill two birds with one stone, providing additional value for what would normally otherwise be an expensive doubling up of functionality.
As such, developing a partnership with Danner Mfg provide the quality products your customers expect as well as a solid R&D department always on the lookout for the next big thing coming down the pipeline. This also ensures that any new development in the industry will be seamlessly integrated with existing models for continued excellence. To stay ahead of the pack, contact us today to find out how you can become a certified dealer of Pondmaster, ProLife, Supreme, and the entire Danner Mfg brand family.
Mailing Address
160 Oval Drive
Islandia, N.Y. 11749-1489
Phone: 631.234.5261
Fax: 631.234.4778
e-mail: customerservice@dannermfg.com
Become a dealer